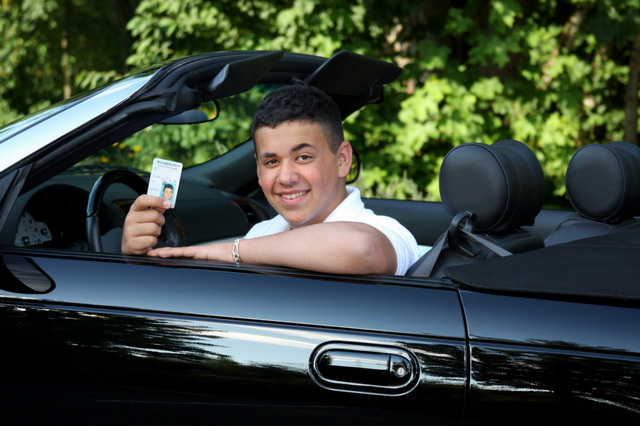 Successfully getting a driver's license in Colorado does not just magically happen. There is a good deal of study and driving practice involved, at least for teen drivers that pass it the first time.
At Western Slope Driving Institute, we are committed to your teenage driver's success, and this article aims to point you to the resources that can help your child know how to successfuly get thier license.
To obtain a driver's license, your teen must pass two types of tests:
Written Colorado permit test for the driving permit
On-road driving skills test for the driver's license
How to prepare for the written permit test
Colorado driver's manual
The written permit test covers the contents of the Colorado Driver Handbook and includes questions about road signs, intersections, pavement markings, right of way, driving under the influence, precautions when driving in hazardous conditions, and other safety and driving rules.
Online tests and study guides
Studying the driver's manual is a sound preparation strategy. But to better digest that information, online practice tests, and study guides are a big help.
Here are a few places to check out:
Driving-Tests.org has free Colorado DMV permit practice tests categorized as easy, hard, and hardest (signup not required)
Test-Guide.com offers a free Colorado practice permit test (signup not required)
com also has a free practice test (signup/registration required with an option to purchase premium practice tests)
Other sites provide study guides and cheat sheets for a fee.
Driver's education from a certified driving school
Recall that driver's permits and their corresponding requirements vary according to the teenage driver's age. Teens aged 15 to 15 ½ need to complete a 30-hour Colorado driver's ed program from a state-accredited training institution to be allowed to take the written permit test.
The program teaches teenage drivers everything they need to know about driving in Colorado, including:
Traffic laws
Road signs
Driving under the influence
Illegal U-turns
Speed limits
Driving insurance
Violations and their penalties
Learning the above lessons with the guidance of law enforcement experts and professional driving instructors, whether in a classroom setting or online, increases your teenager's chances of passing the driver's test.
Western Slope Driving Institute has branches in various areas in Colorado. If you need your teenager enrolled in a Denver driver's ed or Parker driver's ed course, contact us today.
Parent-taught driver's ed
And of course, there is the parent as the teenager's learning partner. You play a critical role in your child's driving education. Depending on your teenage driver's learning preferences, you can do any of the following in preparation for the test:
Study the Colorado driving manual together
If you are qualified, teach your child everything she needs to know about driving in Colorado
Have your teenager take as many online practice tests as she can
Download the cheat sheets, instruct your teenager to study them, then quiz her on the lessons after
You can both enroll in a driver's ed course, too
Final word
The purpose of the written permit test is to gauge how well your teenage driver understands the rules of the road and the importance of safe driving habits. Although passing the driver's tests is crucial to obtaining a driver's license, passing for the sake of passing is not the end game. Young drivers turning into responsible and safe drivers for life is.
If you have any questions regarding the driver's permit test, give us a call, and we will be happy to assist you.