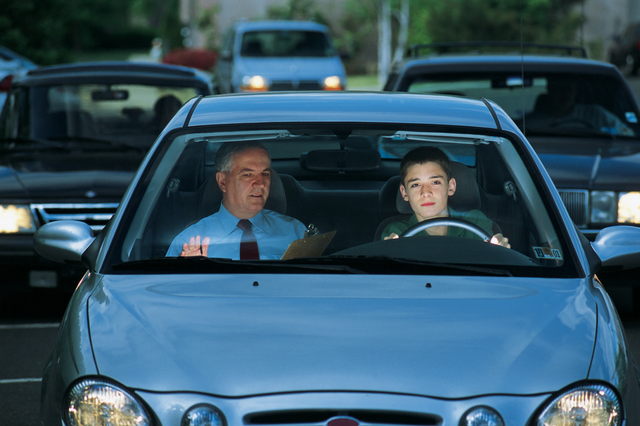 Driving is no joke. If you crash or cause an accident, there is no going back in time to correct the events that led to the mishap. It is for this reason that Colorado state laws strictly impose certain requirements for teenage drivers before they are issued a license.
It can be difficult to understand what type of driving permit is best for your teenage driver. Read this article to learn more about the types of permits, how long the class will take, and get a feel for what will be on the driver's ed test.
Getting your teenager a driving permit
Colorado teenagers must hold a learner's permit for one full year to become eligible for a driver's license. With Colorado's enforcement of the graduated driver licensing program, or GDL, the type of learner's permit your child gets would depend on their age.
Driver Education Learner's Permit
Teens from 15 to 15½ years of age should get their Driver Education permit. This permit is valid for three years, and is the first step for Colorado's younger teen drivers. This permit requires your teenager to complete the mandatory 30-hour driver's education program from a state-accredited driving school. The program can be taken online or in-classroom, depending on your child's schedule and learning preference. Once obtaining their learner's permit, the teen driver will need to pass the vision and written permit tests at a Colorado DMV.
One point we would like to emphasize: Although your teenager needs to be at least 15 years old to obtain a driver education permit, teenagers as young as 14½ can start signing up for a driver's education course. This is due to the six-month window between course completion and permit application.
Driver Awareness Permit
This permit is also valid for three years and granted to teenage drivers aged 15 ½ to 16 years who pass the written and vision tests. To qualify, your child can either take the 30-hour driver education course or complete the four-hour pre-qualification driver awareness program.
Similar to the learner's permit, the Driver Awareness Permit will allow your teen driver to take the vision and written permit tests at a Colorado DMV.
Minor Instruction Permit
Also valid for three years, this learning permit is issued to drivers between the ages of 16 and 21 who pass the written and vision tests. Note that applicants 16 years and older are not required to complete any formal driver education courses to obtain an instruction permit.
Driver education - an overview
The DMV-required driver education program totals 30 hours and can be completed in a classroom or online. The online course allows learners to study when and where it is the most convenient. Fifteen minutes of lessons here and there will eventually add up, and before you know it, your child will have completed the entire course. Lessons include:
Road signs and signals
Defensive driving
Driving on the freeway
Driving in different weather conditions
Merging and changing lanes
Hazard prevention
Upon completion, your teenager must pass a qualifying exam to obtain an affidavit of completion. Bring the affidavit to your local Colorado DMV when applying for a learning permit, alongside other requirements to prove your teenager's identity, such as your birth certificate or passport, and a proof of residency.
Only when your child is issued a learner's permit can they start logging the 50-hour supervised road time required to get their Colorado driver's license.
Final word
Your teenager will need a driving permit to learn how to drive. Depending on their age, they may have to take a driver's education course to qualify for one.
If you need help, Western Slope Driving Institute is a Colorado driving school offering driver's education and various safe driving courses to suit your teenager's instruction needs. We offer both in-classroom training and a DMV-approved online driver's ed program to prepare your teenager for the driver's permit test in Colorado.
Call us today for additional questions or if you want to enroll your teenager in any of our course offerings.