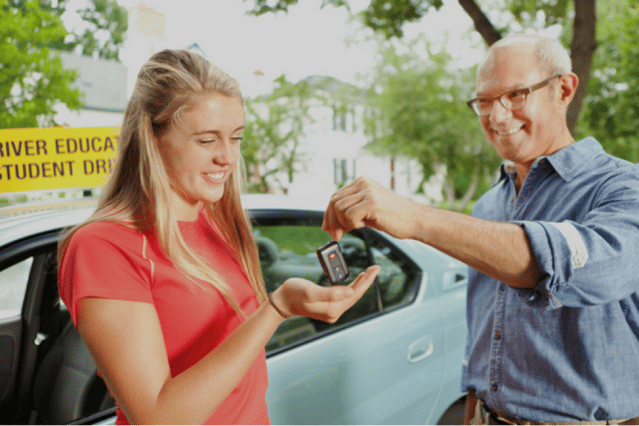 For a teen driver to obtain a driver's license in Colorado, they must first apply for a driver's permit, which, when granted, allows them to practice-drive with an adult and log the mandatory behind-the-wheel training hours to graduate to a driver's license.
But how do you get a driver's permit in Colorado? And who can be in the car with a permit driver?
Getting your driver's permit
Colorado enforces the Graduated Drivers Licensing (GDL) program, which designates the types of permits a driver receives based on their age. The aim of the program is to reduce driving incidents by gradually increasing teenage drivers' driving privileges as they gain more knowledge and experience.
If you are under 21 years of age, you need a driver's permit to get a driver's license. The driving permit - alongside its corresponding requirements - will depend on your age.
15 - 15 ½
Driver education learner's permit. This type of permit requires you to complete a Colorado driver's ed program from an accredited driving school, which is a total 30 hours of classroom instruction. The program can be completed either in-classroom or online.
You will need to present the certificate of completion when you apply for a driver's permit, alongside other requirements.
15 ½ - 16
Driver awareness learner's permit. The driver's awareness permit requires the teen driver to complete either the 30-hour driver's education course OR a four-hour classroom-based driver awareness program about safe driving practices and sound decision-making skills, also from an accredited driving institution.
16 and up
Minor learner's permit. Minor drivers aged 16 and above are not legally required to take any formal driving lessons.
However, there is no harm in taking driver's education lessons, where you will learn Colorado driving laws, road signs, intersections, and defensive driving, as well as gain access to valuable information that will help you pass both the written driver's permit test and road skills test.
Other requirements
When you go to the license office to apply for a driving permit, remember to bring with you the following:
Certificate of completion for either the 30-hour driver's ed program or four-hour driver awareness course
Proof of identity
Proof of address
Social Security number
Affidavit of Liability and Guardianship signed by your parent or legal guardian
Learner's permit fee of $16.80
To recap
For a teenage driver to obtain a driving permit in Colorado, they must at least be 15 years old when they apply for one
A 30-hour Colorado driver's ed program from an accredited driving school is a requirement for teens aged 15 to 15 ½. The course can be taken either inside a classroom or online
For those between the ages of 15 ½ and 16, a four-hour driver awareness program in lieu of the driver's ed course will suffice
For those 16 and above, no formal driver's ed training is required. However, they still must pass the driver's permit test. If you cannot attend a DMV-approved driver's ed class, a parent-taught driver's ed program is a good substitute
Final word
A teen driver applying for a driving permit in Colorado must complete the required driver training program for their age group (driver's ed or driver awareness training) to become eligible. Western Slope Driving Institute can help you with that. We have training branches in various locations in Colorado: Parker, Denver, Grand Junction, Littleton West, and Littleton South.
If you have further questions about driving permits, give us a call, and we will be glad to assist you.