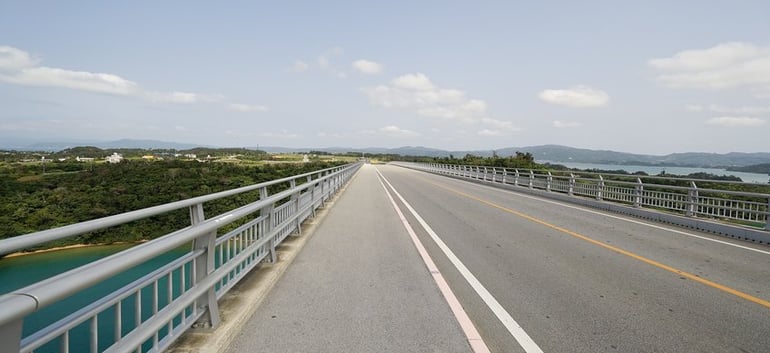 As coined by AAA, the "100 deadliest days of summer" marks the period between Memorial Day and Labor Day every year. This timeframe is considered to be the most dangerous time of the year to be behind the wheel. According to a recent study, an average of 220 teen drivers and passengers died in car accidents in each of the summer months in 2013. During the summer, teens have more free time, which means later curfews, fewer rules and more opportunity for car accidents. As summer comes into full swing, we want to raise awareness about the dangers of teen driving and ways you as a parent can mitigate that risk.
Limit the Number Passengers
Teens drive more for recreational purposes during the summer months. As opposed to driving to and from school, they are driving to meet up with friends at places they may have never driven to before. This also means they tend to drive more frequently with other passengers in the car. According to the National Safety Council, passengers increase the risk of a teen driver having a fatal crash by at least 44%. It's true that passengers may be one of the most prevalent risks for teens while driving.
While the State of Colorado put passenger limitations on first-time drivers, it is not uncommon that these rules are often broken. These restrictions include you are not allowed to drive with a passenger who is under the age of 21 for the first 6 months of holding your driver's license and once you've held your driver's license for 6 months you are not allowed to drive with more than one passenger under the age of 21. As a parent, make sure you are enforcing these laws. It could mean the difference between life and death.
Limit Nighttime Driver
Another rule enforced by the State of Colorado is drivers within their first year of holding their license are not allowed to drive between the hours of 12 a.m. and 5 a.m. However, during the summer, it gets dark close to 9 p.m. In the dark, depth perception, color recognition, and peripheral vision are compromised. Along with these factors, teens are very inexperienced out on the road, with probably limited practice driving at night. Because of this, it is best to limit their nighttime driver as little as possible. If your teen must drive at night coach them to drive slower for limited visibility and make sure they know how to properly use their headlights.
Continue to Practice
Just because your child is licensed doesn't mean you should stop teaching them. First-time drivers are still inexperienced for the first couple of years. Take them out for practice drives to see the areas their skills are improving and the areas that could still use a little work. As always, the help from a professional is always beneficial. Local driving institutes are an excellent option for teaching beginner drivers the necessary skills and habits to become safe and focused on the road.
If your child is just starting out with their learner's permit, all of these tips are still relevant. Enroll your child in drivers ed to build the proper foundation and set them up for success. If you live in or around the Littleton area, check out different Littleton Drivers Ed course options.
Click here for more parallel parking tips and advices!