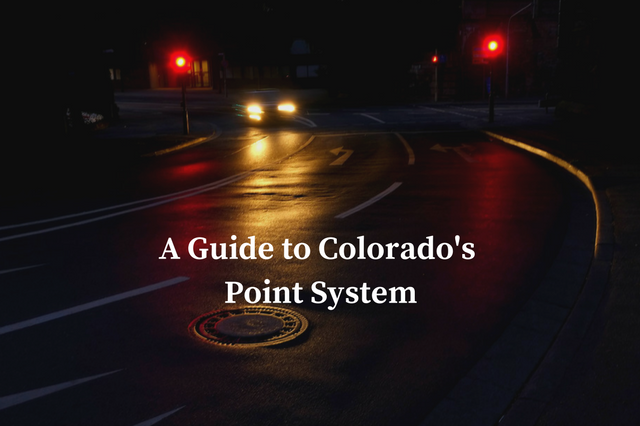 All Colorado drivers must have a clean driving record if they wish to drive legally on state roads. To keep driving records clean, teen drivers must first learn more about the official rules of the road and the penalties for not obeying these rules according to Colorado traffic laws. To help guide teen drivers in achieving a clean driving record, let's take a look at the Colorado point system.
An Introduction to the Points System
Colorado's points system is used to punish those convicted of some different driving infractions. Any traffic violation committed adds points to a driver's driving record, and if multiple driving violations are incurred, a driver's license can be suspended. The punishments under the points system differ based on the age of the driver.
Drivers aged 17 and under can have their license suspended if:
They collect six points within a 12-month period
They collect seven points at any time before the age of 18
Drivers aged 18 to 21 may have their license suspended if:
They collect nine points or more in a 12-month period
They collect 12 points or more within a 24-month period
They collect 14 points or more while under the age of 21
Common Violations and Their Penalties
Teen drivers rely upon tips from experts for minimizing their potential for committing infractions. The following are examples of serious driving infractions and their penalties under Colorado law.
Driving while intoxicated: 12 points and an automatic suspension
Street racing: 12 points
Evading law enforcement: 12 points
Reckless driving: 8 points
Failing to stop for a school bus: 6 points
Failing to observe a traffic signal: 4 points
Operating an unsafe motor vehicle: 2 points
Further Penalties for Driving Infractions
In addition to having their license suspended and incurring points, teen drivers may also have to attend a mandatory defensive driving course as part of their punishment for a driving infraction. Those who are convicted of driving while intoxicated or reckless driving will often be forced to attend classes to learn more on the rules of the road, and how their driving actions can impact others.

By learning more about the latest rules under the point system in Colorado, local teen drivers can learn the value of safe driving and its benefits for society as a whole. To discuss this subject with a local specialist, speak with our experts!