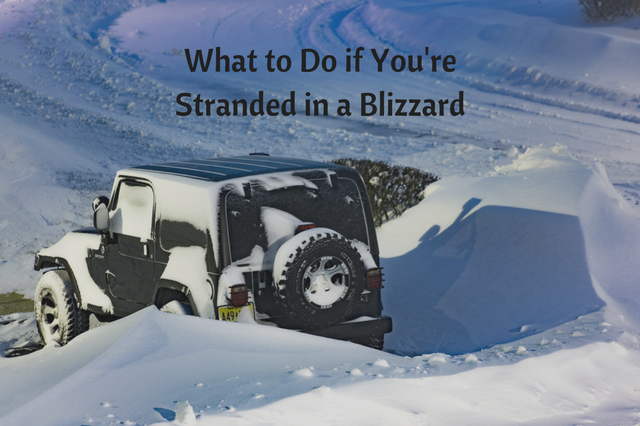 In Colorado, many drivers commute in snowy and sometimes dangerous conditions each year. It's simply one element of living in a colder, mountainous climate. Coloradans are driving their vehicle every day during the winter season, so it's important that you prepare for the potential of becoming stranded due to the weather.
Snowstorms can arrive quickly in Colorado and may make your vehicle inoperable. To help you remain safe in such a scenario, here are a few winter safety awareness tips.
Prepare an Emergency Kit
To stay safe during a blizzard, preparation is critical. It's important that you know which items will help keep you safe as you hunker down and wait for the blizzard to stop. The following items should be included when preparing your emergency kit:
Warm gloves

An extra scarf

Clean clothes

Water and food

Warm blankets

Cat litter for emergency traction on snowy and icy roads
Considering Options When Stranded
With your emergency kit packed, you should be able to stay in your vehicle and remain warm while the storm passes. However, you need to try to get help as soon as possible. If you have some charge left on your cell phone, contact someone dependable to let them know your location and that you're safe. If you or any of your passengers are struggling in the cold conditions, make an immediate call to emergency services.
Leaving Your Vehicle
If you decide to leave your vehicle as the weather improves, make sure you walk with others. Before you leave the vehicle, place a note on the dashboard or somewhere visible detailing your plan and how to contact you in case emergency teams arrive at your vehicle while you're gone. Remember to wear as many layers as possible if you choose to leave your vehicle and try to only leave your vehicle when you have at least a few hours of daylight left.
Locating Help
If you are unable to leave your vehicle, whether due to health issues or simply because of the weather, make sure that you're able to attract attention from your location. One option is to place a CD on the front of the car to reflect light. This will help emergency workers locate you. You can also use a mirror to the same effect and attract attention.
Remember, preparation is key for effective safety this wintertime. By following the safety awareness tips in this article, you can ensure that you and your passengers remain safe in blizzard conditions. To learn more about this subject, and on how you can protect yourself on the winter roads, enroll in a driving course today!